[tweetmeme source="notesinabook" only_single=false]
The final posting in my  little series of gift ideas. See previous postings on Stocking Fillers and Caffeine boosting presents.
1) Memoriae Gift Set
The Complete Memoriae Gift Set box is available for £159 available from the Quo Vadis website. If you can't splash out for the full set mini gift sets are also available for £29.95 for 2 books. See Website.
2) Recycled Leather Journal / Notebook

£ 15.00 from Boutiko
Leather notebooks filled with lined recycled paper.
Measures approx. 13 x 10cm.
3) Black Toast Set of 3 A6 Notebooks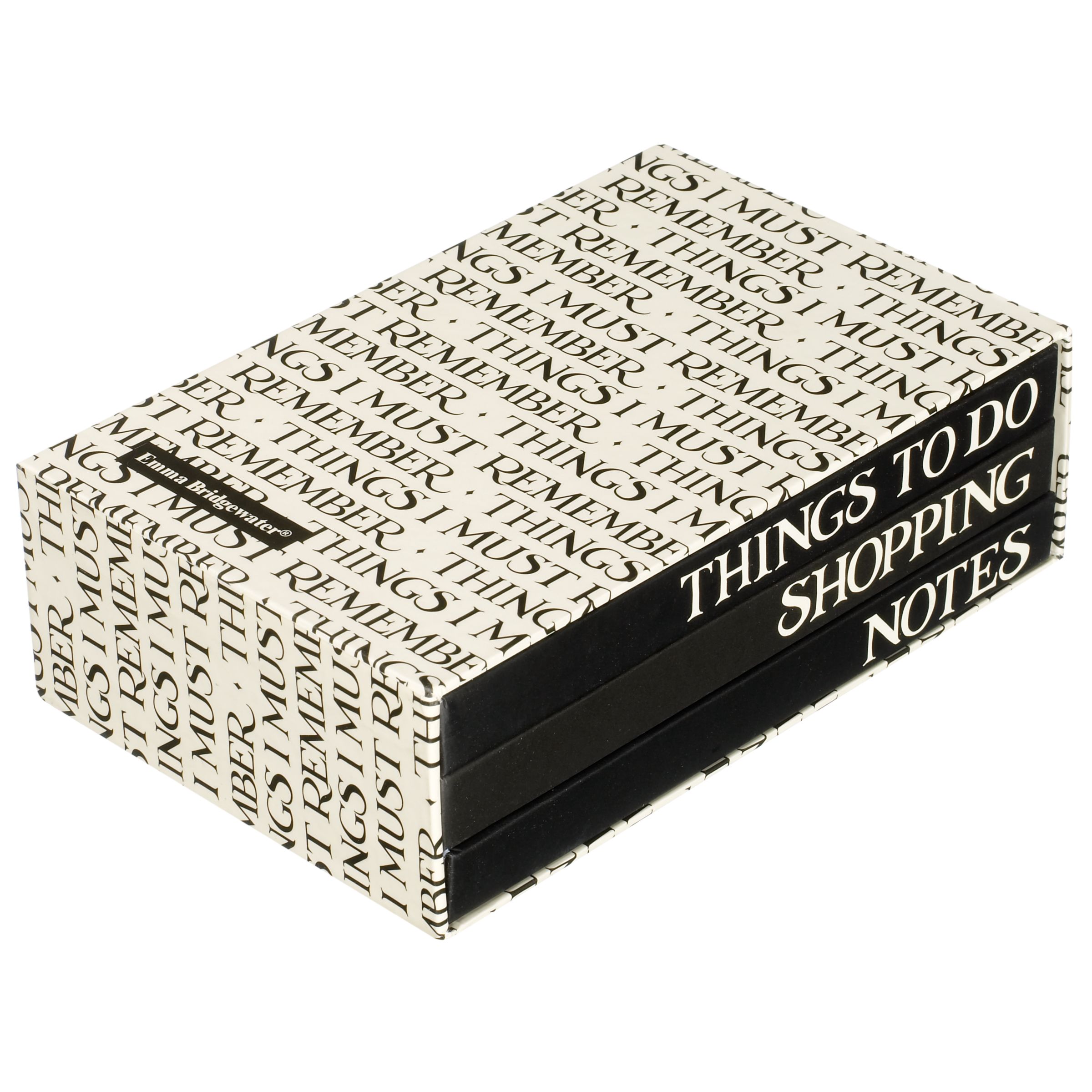 Part of Emma Bridgewater's Black Toast Stationery Collection, these notebooks are cute and a must have. The set of three are available from John Lewis' (£14.50). Unable to make it to John Lewis' I have also seen these in the larger Boots, but unfortunately they don't seem to be included in the 3 for 2 mix and match.